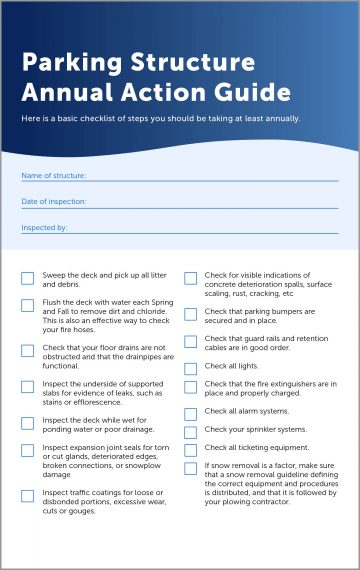 Publisher:

Western Specialty Contractors

Available in:

PDF
Download
This handy checklist is a guide to actions that should be taken at least once a year to help ensure the integrity of a parking structure.
Parking garages are significant investments that require care and maintenance.
Each structure is an integration of components functioning together as one. All systems must be in good repair in order to maximize the life of the garage.
Neglect of maintenance or improper repairs will result in unnecessary damage to your parking structure — and bottom line.